Simo Määttä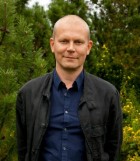 I currently work as a Senior Lecturer of French (translation track) at the Department of Modern Languages, University of Helsinki. Prior to this, I have worked as a research fellow and lecturer in several universities in Finland. 
My research has always focused on the representation and interpretation of linguistic variation. In my Ph.D. thesis (University of California, Berkeley, 2004), I analyzed language policies in legal texts related to regional or minority languages from a discourse analytical point of view. Subsequently, I have studied the translation of sociolinguistic variation in literature and language ideologies and the discourse of reporting in community interpreting. Another ongoing research interest is hate speech.
Alongside my academic endeavors, I have worked as a community interpreter in the greater Helsinki area in Finland since 2004 and still do this as a freelancer. My working languages are French, Spanish, and English. I also work as a public service translator and a certified translator. In addition, I have translated philosophical texts.